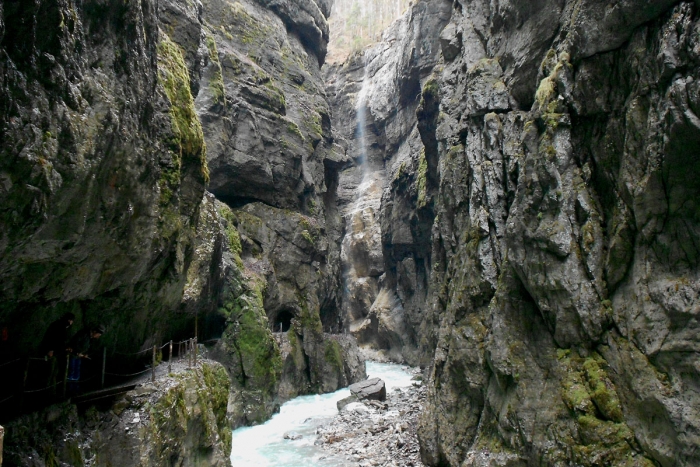 The Partnach gorge is the point of departure for many walking tours in the Ferchenbach valley and the Reintal as well as in the Eckbauer, Hausberg and Kreuzeck areas.
The way to the entrance of the gorge is lined by inns and kiosks. Here you can take a 20-minutes-walk on a roadway forking at your left to get to a hamlet called Vordergraseck situated 130 above the gorge. It can be reached even more easily by an automatic cable car starting at a place named Wildenau.
Links
Brochure
Contact
Die Partnachklamm liegt am Ende der Wildenauerstraße in GAP und hat als Naturdenkmal keine eigene Hausnummer.
Tourist Information:
Phone: +49 0 8821/180 700
E-Mail: This email address is being protected from spambots. You need JavaScript enabled to view it.
Klammverwaltung (für Gruppenanfragen, Anregnungen o.ä.)
Fax: +49 0 8821/910 5377
E-Mail: This email address is being protected from spambots. You need JavaScript enabled to view it.
ZugspitzCard & ZugspitzCard Gold