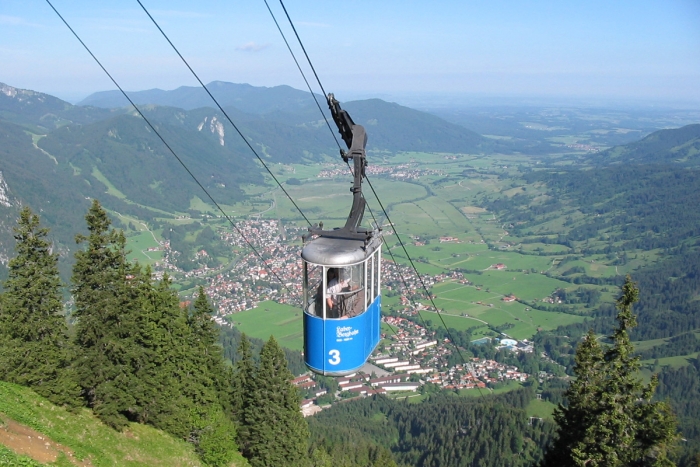 Enjoy a ride with the nostalgic Laber Ropeway in Oberammergau to Laber Mountain. It doesn't belong to the highest peaks of the Bavarian Alps but it offers one of the most tremendous views. Like standing on a balcony you can see the foothills of the Alps, with its many lakes and on a clear day you can even see Munich and further north. The Ester-Gebirge mountain range with its summits Wank, Fricken and Krottenkopf, the Wetterstein mountain range and the Ammergau Alps, all form the impressive arena from east to south and west, on the other side. After this visual treat enjoy a delicious meal in the mountain restaurant , before you start your hike on one of the various hiking trails.
During winter season the Laber is one of the most demanding ski areas in Bavaria, particularly appreciated by freeriders. The foot paths into the valley are closed in winter.
We are looking forward to see you soon!

Opening hours:
Winter
9:00 am – 4:30 pm
Summer

June/July/August
9:00 am – 5:00 pm

"Long Thursday" 9:00 am - 10:00 pm
Lunch break
11:50 am – 1:00 pm
Links
Contact
Laberbergbahn Oberammergau GmbH & Co. KG
Ludwig-Lang-Strasse 59
82487 Oberammergau
Tel.: +49 8822 4770
Tel. Restaurant: +49 8822 4280
E-mail: This email address is being protected from spambots. You need JavaScript enabled to view it.
ZugspitzCard & ClassicCard