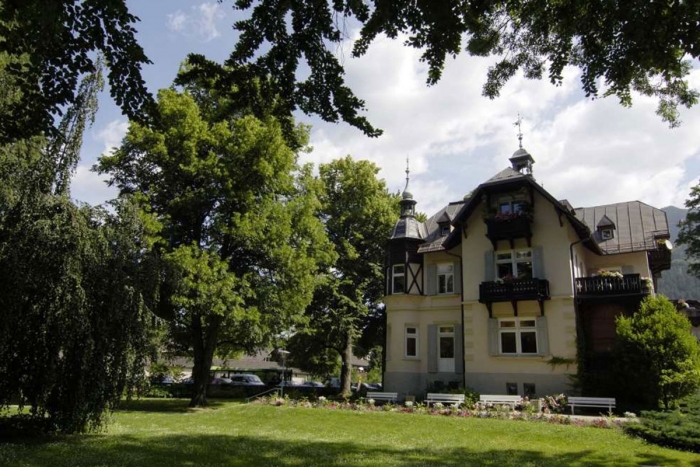 The Richard-Strauss-Institute (RSI) is open to anyone interested in the composer Richard Strauss (1864-1949) and has much to offer to music lovers as well as to music professionals.
The multimedia exhibition invites you on a journey through the life and musical work of this world-famous composer and conductor. Meet the creator of "Rosenkavalier" and "Also sprach Zarathustra" experience him in his manifold genius and personality. The institute's library and archive are open to anyone wishing to delve deeper into the subject of Richard Strauss. Music lovers, scholars and musicians from all over the world use the collections of this internationally renowned research institution.
The Richard Strauss Institute is housed in a villa built in 1893 by the Mannheim cigar manufacturer Georg Ludwig Mayer-Doß and was opened on September 8, 1999, the 50th anniversary of the composer's death. The institute is part of Gapa Kultur gGmbH and funded by the Bavarian State Ministry of Education, Science and the Arts.
Opening hours:
| | |
| --- | --- |
| Monday to Friday | 10:00 am – 4:00 pm |
| Holidays | closed |
Due to Covid-19-pandemic we ask for advance notice.
Links
Website Richard-Strauss-Institut
Contact
GaPa Kultur gGmbH
Richard-Strauss-Institut Garmisch-Partenkirchen
Schnitzschulstraße 19
82467 Garmisch-Partenkirchen
Tel.: +49 8821 910-5950
E-Mail:
This email address is being protected from spambots. You need JavaScript enabled to view it.
d-strauss-institut.de
ZugspitzCard & ClassicCard