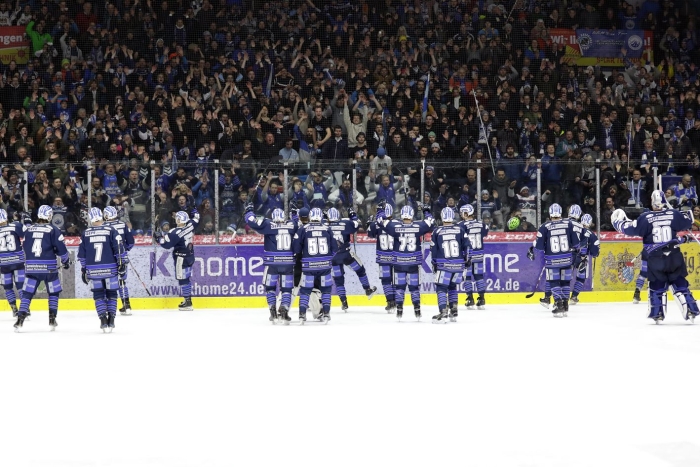 The fastest team sport in the world – icehockey- is fast-paced, breathtaking and contagious! Our Slogan in Garmisch is passion, tradition and solidarity!
SC Riessersee is not just any ice hockey club from Garmisch-Partenkirchen. SC Riessersee has won ten German championships, two German cups, supporter of mass sport and top class sport, meeting point and platform for fans and partner, a stepping stone for young German hockey players and, above all, the only professional sports team and proud representative of the Zugspitze region. Thanks to Riessersee's glorious past and legendary players such as Franz Reindl or Toni Biersack, the SCR enjoys worldwide fame – 19 players from SCR were inducted into the German Hockey Hall of Fame.
Riessersee was founded in 1923 and after many ups and downs in its almost 100-year history the club is now playing in the Oberliga Süd, the third highest German Ice hockey League. Over 200 Young players lace up their skates for the SCR. With the help of our own young talent and a young team, we are working on a sustainable, successful future on a solid economic basis under the Alpspitze. Riessersee's goal, centered around former German National Coach and current Head Coach of the SCR, Pat Cortina, is to return to the DEL2 by the Year 2024.Immerse yourself in the world of the legendary SC Riessersee and let yourself be infected by the tradition and passion of the traditional club when you visit the home games in the former Olympic venue in Garmisch Partenkirchen.
Using your Zugspitzcard or your Classic Card you can experience all this.
We look forward to seeing you in the stadium.
Links
scriessersee.de
YouTube
Facebook
Twitter
Instagram
Contact
SC Riessersee Eishockey Vermarktungs GmbH
Am Eisstadion 1
82467 Garmisch-Partenkirchen
Tel.: +49 8821 7322061
E-mail:
This email address is being protected from spambots. You need JavaScript enabled to view it.
ZugspitzCard & ClassicCard