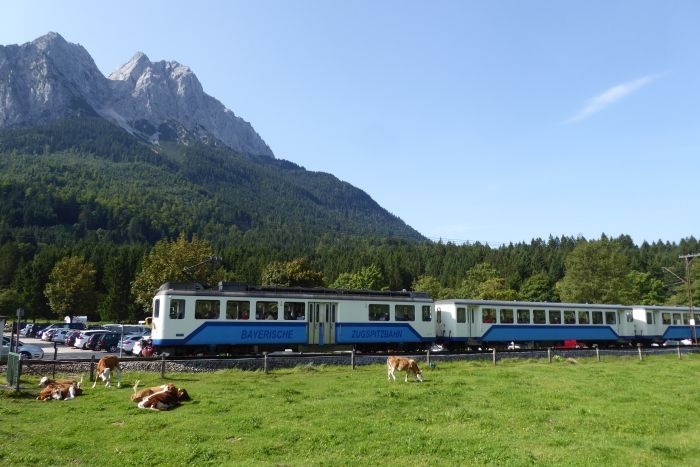 The cogwheel train of Bayerische Zugspitzbahn has been bringing Alpine fans both young and old to the top of Germany`s highest mountain for over 90 years.
With the ZugspitzCard and Classic Card, you can ride the cogwheel train from Garmisch-Partenkrichen to Eibsee and back as often as you wish.
The Ticket Zugspitze (to the top) is only included in the ZugspitzCard.
Garmisch - Grainau: 8:15 am - 6:15 pm
Garmisch - Eibsee: 8:15 am - 3:15 pm
The exact timetable can be found on the website of Bayerische Zugspitzbahn.
Links
zugspitze.de
Facebook Zugspitze
YouTube Channel Zugspitze
Contact
Bayerische Zugspitzbahn Bergbahn AG
Olympiastraße 31
82467 Garmisch-Partenkirchen
Tel.: +49 8821 797-0
ZugspitzCard & ClassicCard