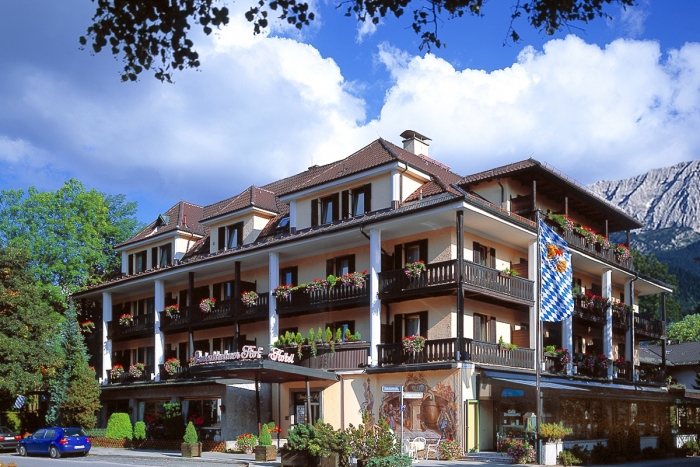 Reindl's Partenkirchner Hof does not just stand for a traditional first class hotel in the heart of Garmisch-Partenkirchen, but also for warmth and friendliness in a family atmosphere and with personal charm. Most of the comfortable rooms, junior suites and suites are located in a quiet garden area and offer a wonderful view of the mountains.
In addition, the modern spa area with 3 saunas, relaxation room, fitness room, solarium, indoor pool and hot tub provides for relaxing hours.
or many gourmets, the Reindl's Restaurant is the first choice in town and is very popular. Here you can enjoy the finest Bavarian specialties, as well as a slightly French influenced cuisine by Marianne Holzinger. The brasserie in the conservatory offers its own menu with attractive offers. The hotel bar "Enoteca" offers cocktails and much more for aperitif and the nightcap as a nice end to the day .
Kontakt
Hotel Reindl's Partenkirchner Hof e.K.
Bahnhofstraße 15
82467 Garmisch-Partenkirchen
Phone: +49-8821-943870
Fax: +49-8821-94387250
E-mail: This email address is being protected from spambots. You need JavaScript enabled to view it.
Web: reindls.de
Social Media
Facebook
Instagram
Google Plus