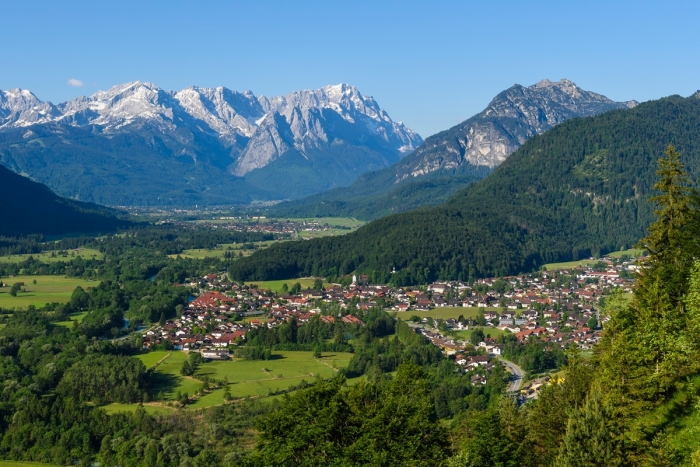 No matter whether you are an athletic all-rounder or like to take it easy, the beautiful vegetation and wildlife in the spa town of Oberau is always in sight with views from diverse perspectives. Step outside and breathe in the fresh mountain air, take in the amazing sight of meadows in bloom, hear the babbling and splashing of crystal-clear mountain streams, and partake of the varied selection of sporting and recreational activities – all this and more you will find right at your doorstep.
Benefit from Oberau's central location and explore the extensive network of trails on foot or by bike.
Take time to visit our family-friendly alpine swimming pool with a stunning panoramic view of the surrounding mountain world.
Make sure to plan a visit to our exhibition of lovingly created and varied wood-carved nativity scenes.

Contact:
Tourist Information Oberau
Schmiedeweg 10
82496 Oberau
Phone: +49 8824 93973
E-Mail: This email address is being protected from spambots. You need JavaScript enabled to view it.